New production management at von den Steinen GmbH & Co. KG
A new production manager and technical consultant at the specialist for circular cutting tools with industrial application
As the commonly known production manager and technical consultant Mister Udo Bäcker will retire on the first of September 2020, a generation break comes up at von den Steinen. His successor will be Mister Santo Bruno.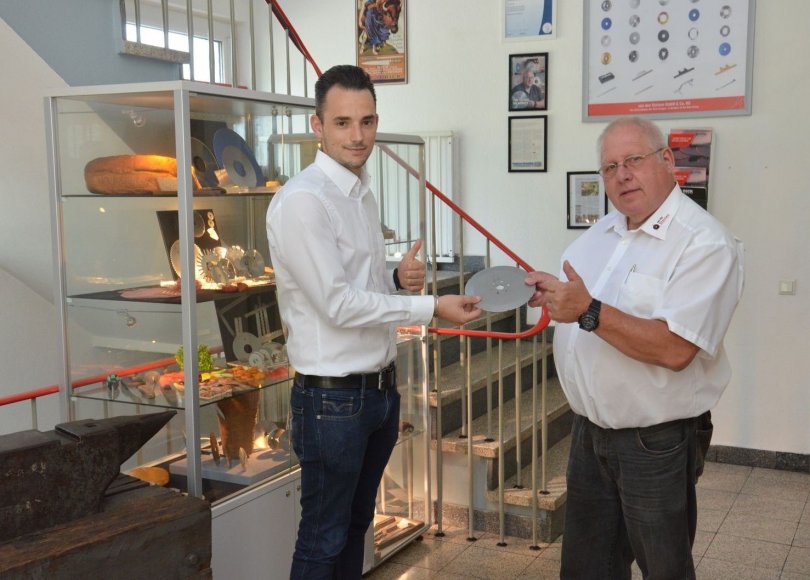 The company has found an ambitious new member of the team with Mister Santo Bruno, who has been with von den Steinen since August, 2017. He is entrusted with planning, engineering and development of the production at our facility. Moreover, Mister Bruno already managed several projects on his very own, therefore the change of management will be as seamless as possible. Due to his training as a certified engineer, he provides the company well-founded knowledge in the area of maschine engineering. Not only that, he also got his degree in "grinding of circular tools" just for von den Steinen.
Mister Bruno is looking forward to the close collaboration with a well-practised and compotent team and the upcoming challenges in a very interesting and exciting market segment.
Von den Steinen stands for optimal customer consulting from the moment of the first contact. From individual guidance at the early stages of a project to application-specific product-development and problem solutions to the setting up of machines right at the customers facility - we will assist you! We will be at your side with our comprehensive after-sales-service at all times as well! In addition to our products, we also offer several technical services like consulting for hardening and grinding as well as coating, packaging and laser-labelling.