Knives for the paper and cardboard industry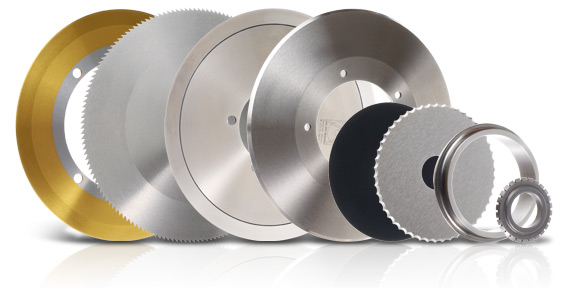 Material:
Tool steel
Chromium steel
HSS High-speed steel
PM-steel
Carbide steel
Areas of application:
Separation of toilet paper and other sanitary items, adhesive tape and gift ribbons, cardboard cores, aluminium foils and other types of materials with delicate surfaces such as shrink-wrap, turning-, wrapping-, twisting- and stretch foils.
Circular knives – optimized production processes in the paper and cardboard industry
Circular knives are particularly popular in the paper and cardboard industry. High-quality circular knives ensure that production processes are optimized and guarantee the appropriate result. The company von den Steinen attaches great importance to the workmanship of high-quality materials. Customers can therefore look forward to selected classes of stainless steel which leave nothing to be desired. In terms of durability, they contribute to an optimal result. It does not matter whether you need a circular knife made of tool steel, chrome steel, HSS High Speed Steel or PM steel: von den Steinen stocks every material for the optimal circular knife.
von den Steinen – Circular knives for the toughest demands
In order to offer customers a very high standard, the processing of the circular knife is an important step. To this end, the Remscheid-based company uses the latest machinery and production processes to meet all requirements and thus to provide the necessary quality. No desire remains unfulfilled, no matter how special it is. This ensures that companies in the paper and cardboard industry always get the perfect circular knife. The portfolio of von den Steinen is complemented by a special service. Not only can companies expect competent customer support, but also a constant dialogue that enables requirements at the highest level to be met.
Circular knives – versatile usability
Our circular knives boast numerous areas of application. Let your imagination run free. von den Steinen is a strong partner to support you in the production of circular knives for any area of application. An environmentally compatible production, customization and implementation of any wish, however special it may be, ensure competent execution in the field of cutting and processing technology.