Knives for the food and beverages industry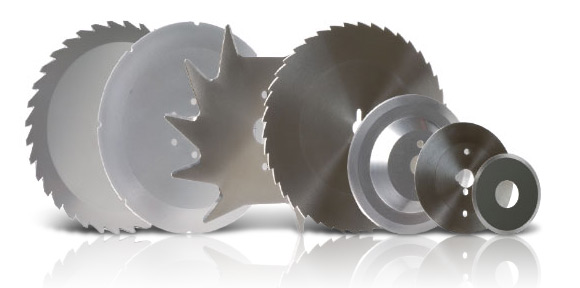 Material for food:
only stainless steel
Material for semi-luxury food:
Tool steel
Chromium steel
HSS High-speed steel
PM-steel
Carbide steel
Areas of application:
Separation of meat, sausages, fish, bones, maize products, poultry products, tobacco products.
Circular knives for the food and beverage industry at von den Steinen!
Circular knives for the food and beverage industry in the field of industrial cutting and processing technology, circular knives have become indispensable tools that optimize production processes and thus ensure significantly improved workflow efficiency. Made of different materials, the right individual design is available for each application. Circular knives have also become integral tools of the food and beverage industries. Customers looking for high-quality industrial knives will get their money's worth at the Remscheid-based manufacturer von den Steinen. This is where circular knives for the food and beverage industries are particularly important. The long-standing company specializes in manufacturing cutting systems which meet even the highest demands.
Circular knives made of various materials

The right material plays an important role in the production of circular knives, especially in the food industry. They are only suitable for food processing if they are corrosion-free. For this reason, the manufacturer von den Steinen always chooses stainless steel as the material for its circular knives for the food industry in order to offer the optimal product solutions. The quality of the knife is constantly monitored and tested. The stainless material enables the use of circular knives even under extreme conditions, for example, when cutting up fish on fishing fleets. However, the professional circular knife is not only used in the fish and meat industry. The handy cutting systems also ensure smooth workflow in the area of corn and tobacco production.
Various designs for numerous application areas

While knives for processing food are made entirely from stainless steel, other materials are used in the food and beverage industries. The quality manufacturer relies on materials such as tool steel, chrome steel, HSS High Speed Steel and PM steel. The high-quality cutting systems are quite impressive and provide for efficient cutting and processing technology in numerous areas.